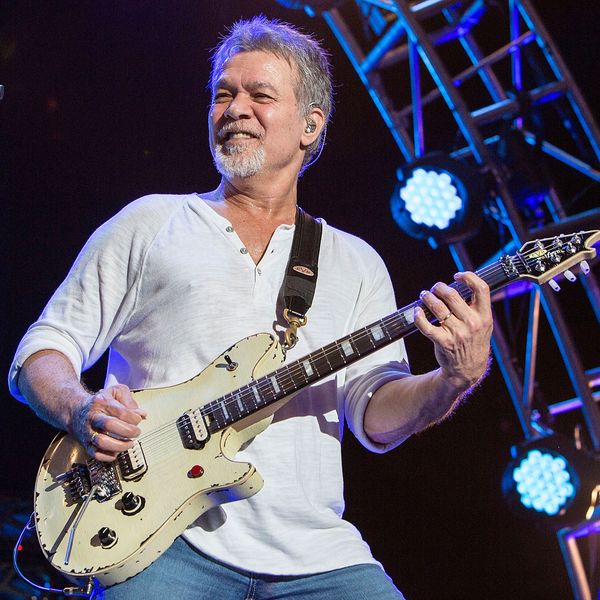 Original image found at Vulture.com
Today's sad and shocking news was hard to read. I first saw the news via Sammy Hagar's Instagram post about an hour after Wolfie's tweet was posted and was gutted.
From The Beginning
My first experience with Van Halen was buying the 8-Track of their debut album in 1978. Yes, you read that right… 8-Track – where the song "Little Dreamer" was split between tracks. "Van Halen II", "Women and Children First" and "Fair Warning" were all purchased and played to death.
1982 brought an album of covers "Diver Down" and a tour, which ended up being my first concert
Many years later and two lead singer changes [yes, I was a Sammy fan all the way – sadly never saw a live show with Sammy], I stayed a fan, through all of the infighting and even David Lee Roth making a couple of comebacks, including a 2015 tour, which I saw on their stop in Utah.
Eddie was king and master of the guitar, reinventing how the instrument was played. I recently watched a YouTube video of Eddie being interviewed and part of a Q&A session and it was so worth the almost hour. Eddie was so down to earth and grateful to his father.

So today, as he lost his battle fighting multiple forms of cancer, I say goodbye to one of the greatest guitar players ever in the history of music. RIP Edward Van Halen.